Hey Global Feminists!
Here are a list of links about what other global feminists were up to this past week. We also want to know: What have you been reading/writing this week? Don't forget to spread your own link love in the comments!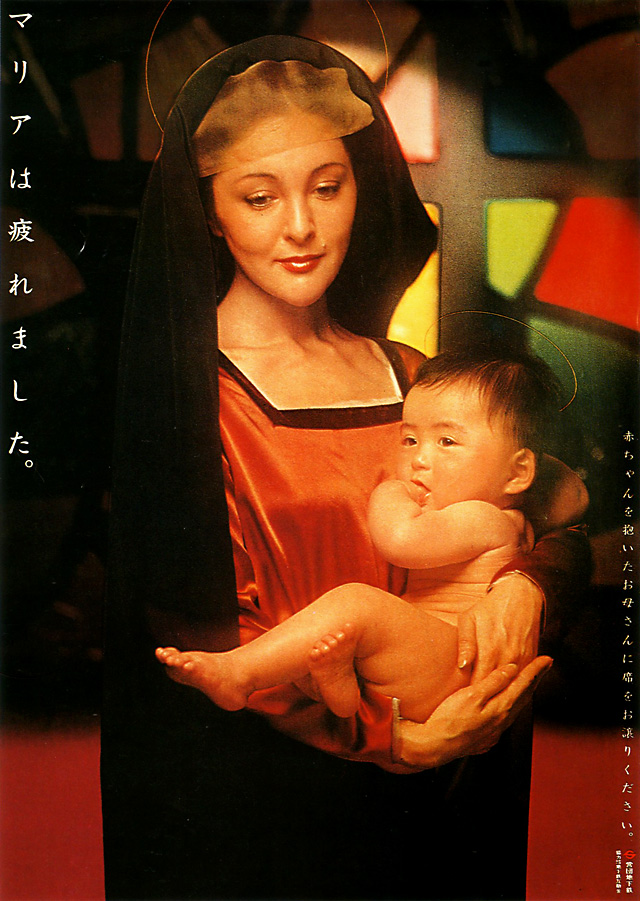 Mary is tired (December 1977) "The image of Mary carrying baby Jesus aims to encourage passengers to give up their seats to mothers with small children." – Vintage Tokyo subway manner posters (Pink Tentacle)
Africa
Asia
Europe
Latin America
Middle East
Northern America
Oceania
Global
See more global feminist news on our facebook page, twitter and tumblr. If you ever have suggestions for GFLL (whether they are your posts or someone else's), feel free to email becky@genderacrossborders.com.
Like Gender Across Borders on Facebook. Follow us on Twitter and Tumblr. Subscribe to our monthly newsletter. UPDATE: to take part in our survey regarding international feminism, click here.